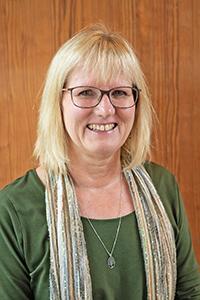 Nancy
Loewenstein
Extension Specialist
Degrees:
B.S., Auburn University, 1982, Forest Management
M.S., Virginia Tech, 1984, Forest Biology
Ph.D., University of Missouri-Columbia, 1996, Forestry/Tree Physiology
Specialization: Invasive Plants, Plant Identification
Teaching Responsibilities: Dendrology
Research Interests: The ecology and control of non-native plant invasions, the impacts of non-native plants on forest regeneration, invasive plant identification, listing and mapping.
Extension Specialist Responsibilities: Provides educational events and publications that enhance the knowledge of invasive plant identification, ecology and control for forest landowners, natural resource professionals, natural resource educators and the general public. Serves as the Executive Director of the Alabama Invasive Plant Council which facilitates stakeholder collaboration and communication about invasive plant issues across the state.